Discerning consumers are increasingly favouring products and companies that reflect their own values. In an ecologically-stressed world, these aligned choices have cumulative impacts that change outcomes large and small. This intentional alignment of values and choice ripples throughout every aspect of the Passivhaus home-owning experience to produce a deep sense of well-being... knowing that your home truly reflects who you are.
Environmentally responsible
The alignment of environmental values and consumer choice is never so important than when building a home: a passive house's optimized ecological footprint creates a legacy whose impact begins today and and propagates deep into the future. How well will you feel, knowing that you are living so lightly on the planet... while increasing comfort and pleasure in doing so?
Economically rewarding
Imagine the sense of well-being created by living in a home that could actually pay for itself in cost savings. Passivhaus' extreme energy efficiency, rigorous quality requirements and reduced maintenance costs produce a Total Cost of Ownership that can completely recoup initial construction costs*.
Thoughtful design and carefully-executed construction protects your investment and will continue to return benefits year after year... even long after you are gone.
Aesthetically revealing
Aesthetic choices aren't simply about how something looks, but what they reveal of the tastes, values and sense-of-being of the homeowner. The clean, highly-optimized and integrated design of a Landmark Passivhaus drives a deep sense of aesthetics and care through every aspect of the home, and in every element; visible and hidden.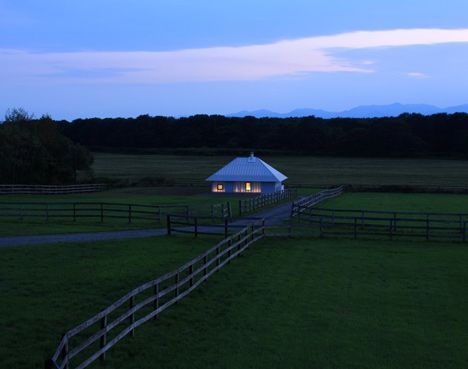 Self-Sufficiency, and survival
Anyone who has lived through an extended power outage has quickly learned how easily we take things for granted... and once lost, how helpless we feel without them.
In such an emergency, your Passivhaus will remain fully inhabitable with a stable, livable temperature — even without a working heat source. Add a solar power solution and you can ride through intermittent power issues in uninterrupted comfort.