Passivehaus buildings deliver impressive energy efficiency and overall sustainability: they are 70-90% more efficient to operate than conventional constructions. Given that home heating is the largest slice of personal energy consumption, a savings of this magnitude significantly decreases our overall energy / carbon footprint.
Energy Balanced
The Passive House Planning Package (PHPP) is a design tool used primarily for modelling a building's energy balance to meet Passive House standards. PHPP is used to model a Passive House building for the lowest possible heating/cooling demand. A successful design can be validated by balancing heat gains and losses — through the manipulation of the building envelope design, the building's site orientation, and engineered air exchange.
Highest Quality Construction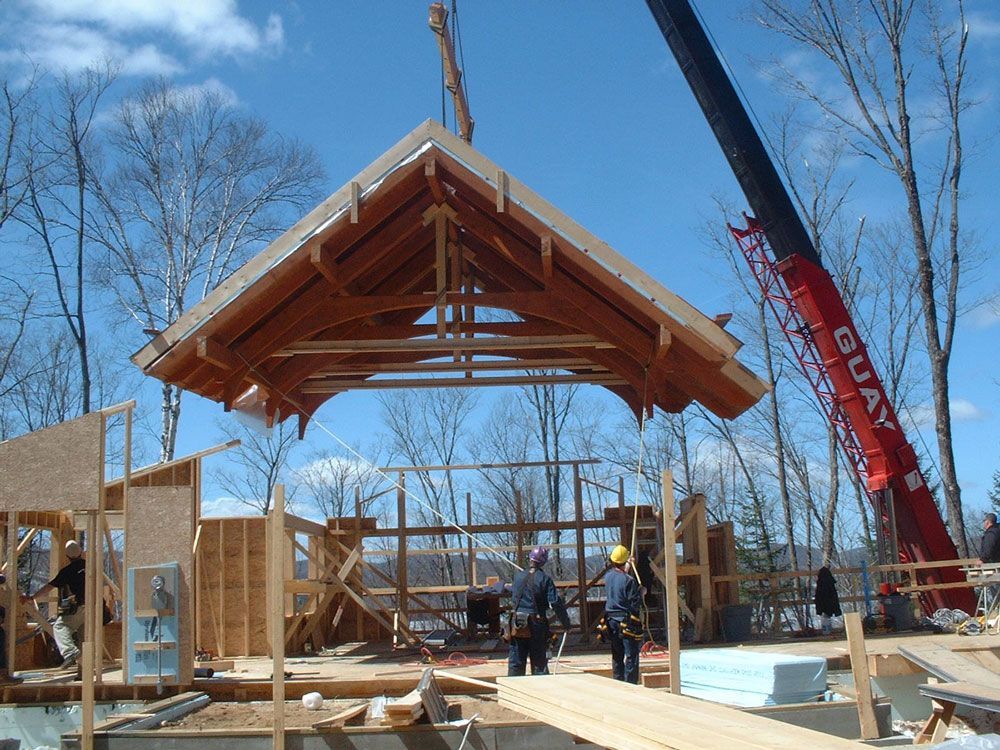 Building to the highest standard reduces the environmental footprint in several ways: It ensures that measured performance efficiencies meet the design spec; recurring embodied energy costs are reduced by extending the useful life of all building components; and the concientious planning and execution of a Landmark Passivhaus significantly reduces waste and do-overs during the construction process.
Lower Embodied Energy
As a home becomes more energy efficient, embodied energy becomes a larger percentage of the lifetime energy footprint of the home. Landmark Passivhaus homes are engineered to lower embodied energy usage by making concious, judicious choices about construction materials and building components; their sourcing and transportation; and the construction process itself.
This is Happening!
Global warming, geopolitics and soaring energy costs are driving demand and development of alternatives to the world's inefficient building techniques. The EU has created policy that all member countries will restrict construction to "Nearly Zero Energy Buildings" by 2020. The principles of passive house development are what they will be following.
Click here to read more>
What is Embodied Energy?
Embodied energy is an accounting method which aims to find the sum total of the energy necessary for an entire product life-cycle. This includes assessing the relevance and extent of energy into raw material extraction, transport, manufacture, assembly, installation, disassembly, deconstruction and/or decomposition as well as human and secondary resources. (Source: Wikipedia)
Calculating Heat Loss
The formula used to determine the heating demand of a building is:
Total heating demand =
Total heat losses - Total heat gains
Where: Total heat losses = Transmission losses + Ventilation losses
And: Total heat gains = Solar gains + Internal gains*
*(occupants and appliances) These gains are free.