Landmark's portfolio of striking homes gives testament to the fact that integrated building design produces buildings that are enhancements to their environment… complimenting its beauty, but never overwhelming it.
Smart compact architecture
Our forested mountainous geography requires that we think more carefully about the positioning and compactness of our projects. Our creative design process produces an intelligent layout that anticipates the needs of its users.
Modern alpine aesthetic
We take pride in our 'modern alpine aesthetic' which utilizes natural textures and materials — with warm colours inspired by Nature — and visible structural elements, combined with clean modern lines and highly crafted details.
Reverence for the site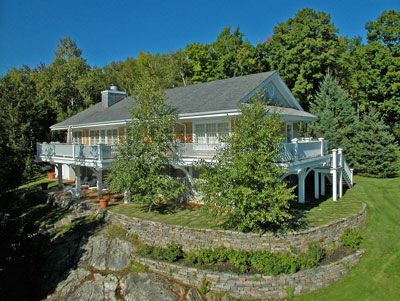 Our site reverence has both aesthetic and practical benefits: a well-planned site increases both Passivhaus performance and its enjoyment in use. Meticulous planning and a deep understanding of the site are required to optimize building position and orientation for engineered exposures and optimal solar benefits... and to produce superior aesthetics and utilization of the site's unique features.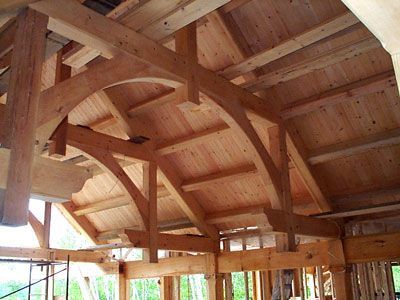 Visible Structure:
Beyond the obvious structural benefits, exposed timber framing provides inhabitants with a deeper relationship with the way a building works. Timber frame buildings are made compelling by that connection to form... in combination with its overtly tangible function.
Crafted Detail:
Carefully designed details and the craftsman's touch enables a home to take on a personality all its own. Thoughtfully executed details — whether simple or elaborate — become an essential component of every successful building.
Natural Materials:
Noble materials like stone and timber never go out of fashion — whether used in a traditional manner or in contemporary design, they stand the test of time. We choose such materials out of respect for the timelessness that those choices impart.